Project - Nesuto Apartment Hotels
---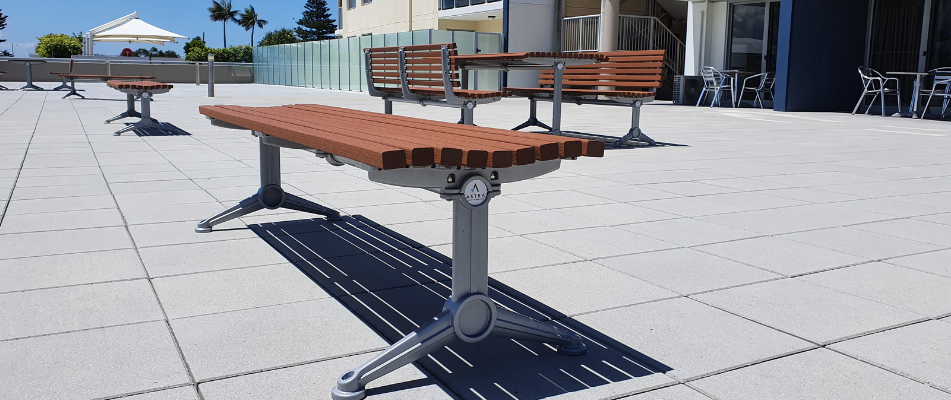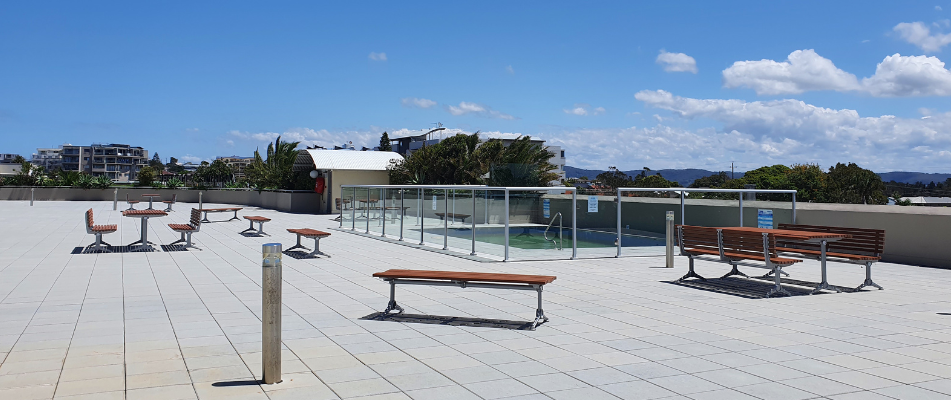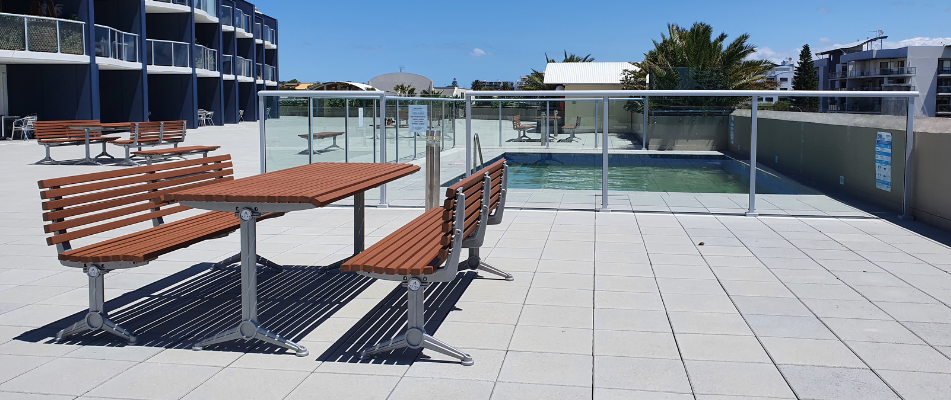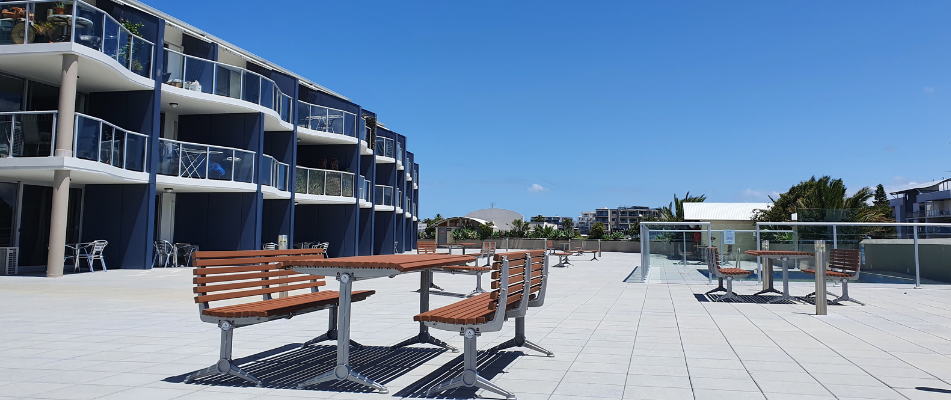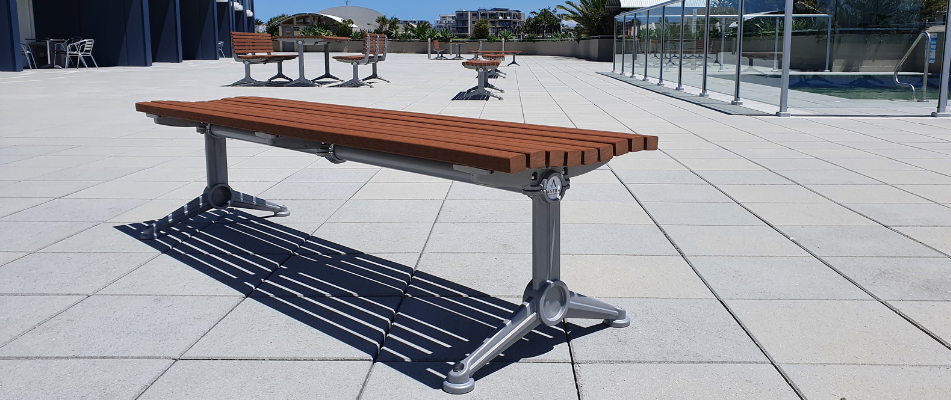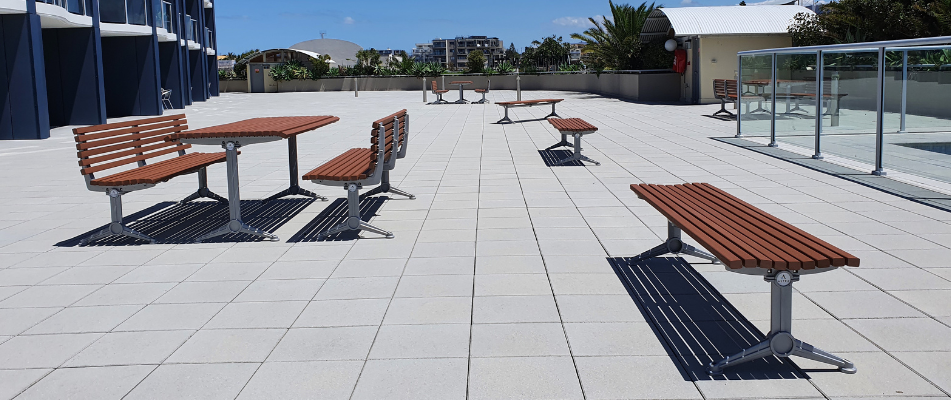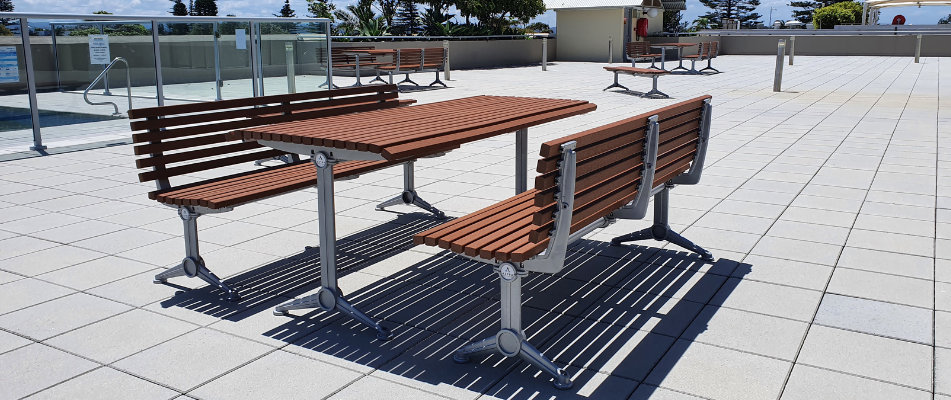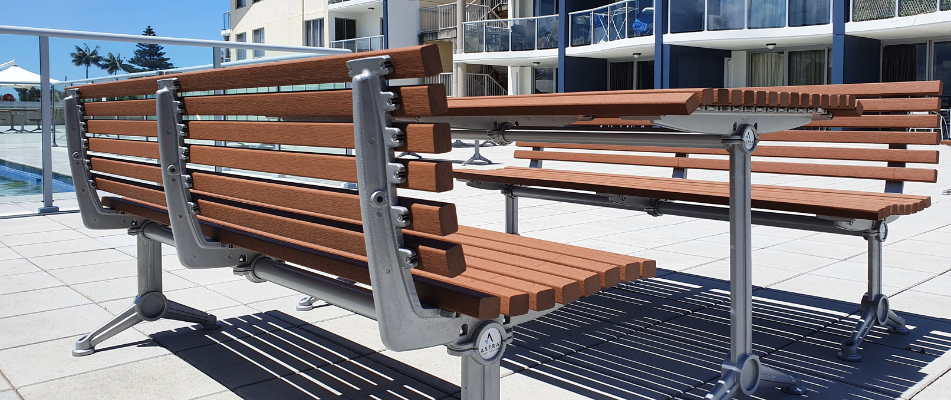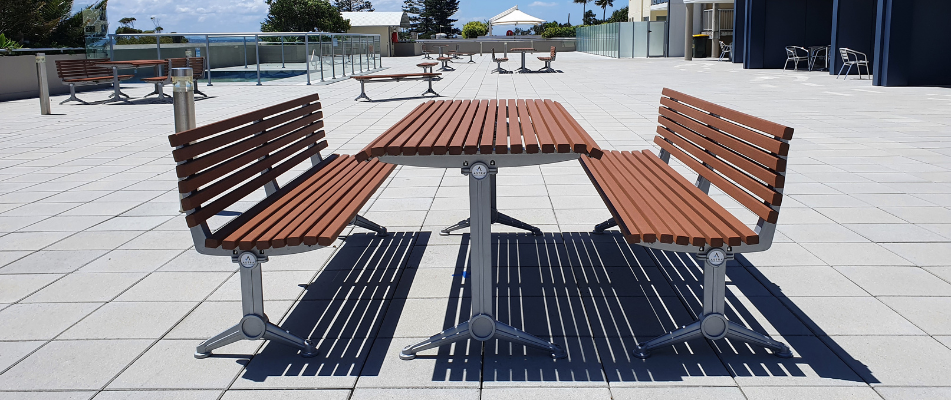 Client Nesuto Apartment Hotels
Location The Entrance, NSW
Supplier Astra Street Furniture
Installer Supply
Date October 2022
Products
About Nesuto Apartment Hotels
Daiwa Living Nesuto Group is a leading hotel and apartment hotel operator in Australia and New Zealand, a proud and growing part of Daiwa House Group. Daiwa House Group are a diversified real estate business spanning development and construction, property investment and hotel management.
The Requirement
To create a more welcoming atmosphere in the hotel apartment's outdoor common area. This refresh will give guests and residents an enjoyable place to relax, meet up, and take in the beauty of the outdoors, all while keeping the space looking neat and functioning smoothly for everyone to enjoy.
The Challenges
Durability and Weather Resistance: Furniture must withstand various weather conditions, such as intense sun, rain, wind, and harsh UV, without deteriorating quickly. The area is particularly prone to high winds.
Comfort: Seating should be comfortable for guests, as uncomfortable furniture could negatively affect their experience and the overall impression of the place.
Aesthetic Appeal: The design of the outdoor furniture should complement the existing style and ambiance of the apartments to create a cohesive and attractive environment. In this case, furniture had to suit the requirements of a tiled floor.
Maintenance: The ease of cleaning and maintaining the furniture is crucial, especially since it will be used frequently and exposed to the elements.
Scale and Layout: The seating must be proportionate to the size of the space. Too much furniture can make the area feel cluttered, while too little can make it feel empty and unwelcoming.
The Solution
After evaluating the challenges and requirements, Nesuto selected the London DDA Setting with Seats, London Bench and 120L Powder Coated Athens Bin Enclosure.
The London DDA Setting with Seats and London Bench offer the following features:
Freestanding and Wind-Resistant Design: The choice of a cast aluminium frame, which is inherently heavy, ensures stability in high wind areas. The use of Enviroslats (our heaviest slat material), adds to the overall weight. The splay-leg design not only allows the furniture to be freestanding, suitable for a tiled floor, but also contributes to its stability.
Durability: Powder-coated cast aluminium frame ensures long-term durability against weathering and heavy usage.
Customisable Aesthetics: A variety of slat materials and colours, including options for custom requests, allows for aesthetic alignment with any outdoor environment.
Supporting Local Industry: 100% designed, manufactured, and assembled in Australia, promoting local craftsmanship and economic support.
Environmental Consideration: Offers environmentally friendly material options like Enviroslat Walnut, catering to eco-conscious buyers and projects.
The London DDA Setting with Seats also meets Disability Discrimination Act (DDA) requirements, making the space accessible and welcoming for all users.
The Athens Bin Enclosure offers the following features:
Versatile Design: The Athens bin enclosure is designed with a sleek stainless steel base and a colour-coded cube-style top for waste segregation (blue for paper, red for general waste, yellow for recycling), promoting efficient waste sorting and recycling practices.
Durability and Security: Features heavy-duty hinges and a robust turn cam lock system for security, along with a strong, fold design of the walls that contributes to the bin's overall structural integrity, ensuring it can withstand rigorous use and maintain its form over time.
Sturdy Construction: The 304-grade stainless steel base with a brushed satin finish and a fully welded, premium powder-coated cube top ensure durability and sturdiness, resisting wear and tear from frequent use.
Cleanliness: The cube top includes internal rubbish sliders that guide trash into the bin, preventing accumulation around the enclosure and maintaining a neat appearance.
What the client said
"A great addition to our outdoor area."