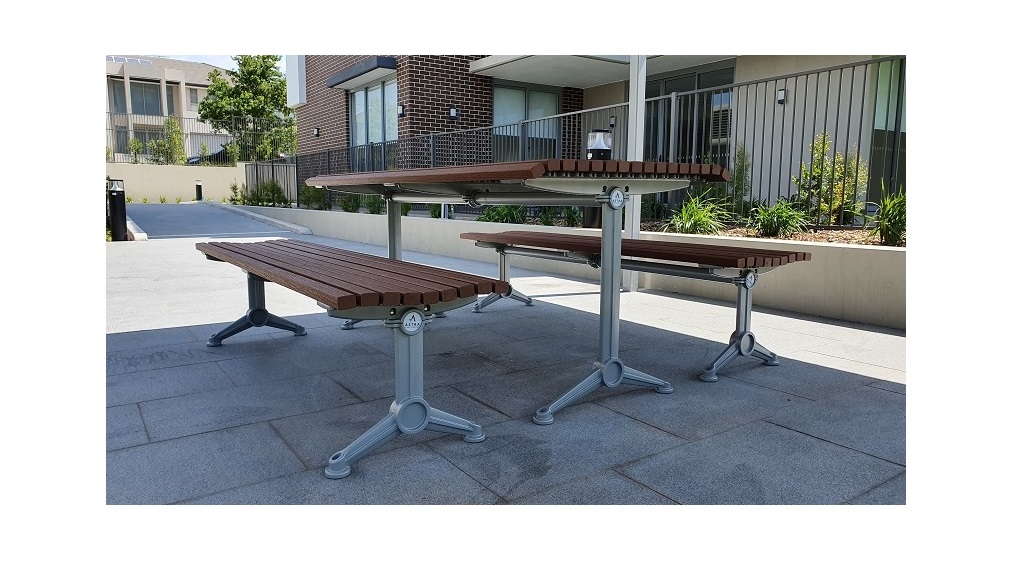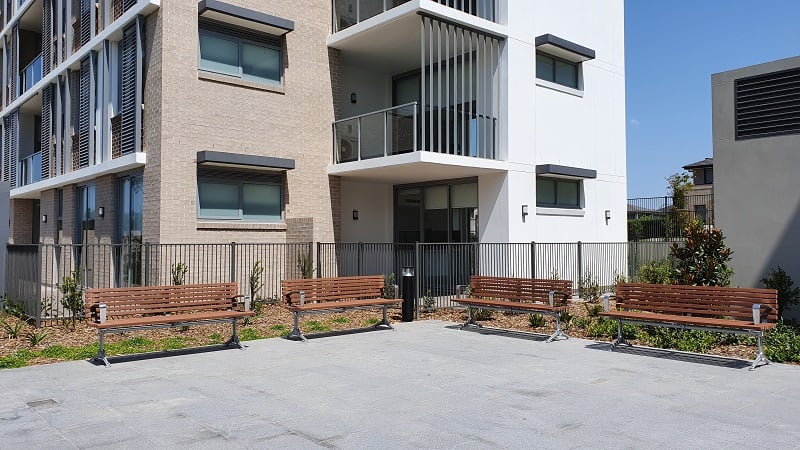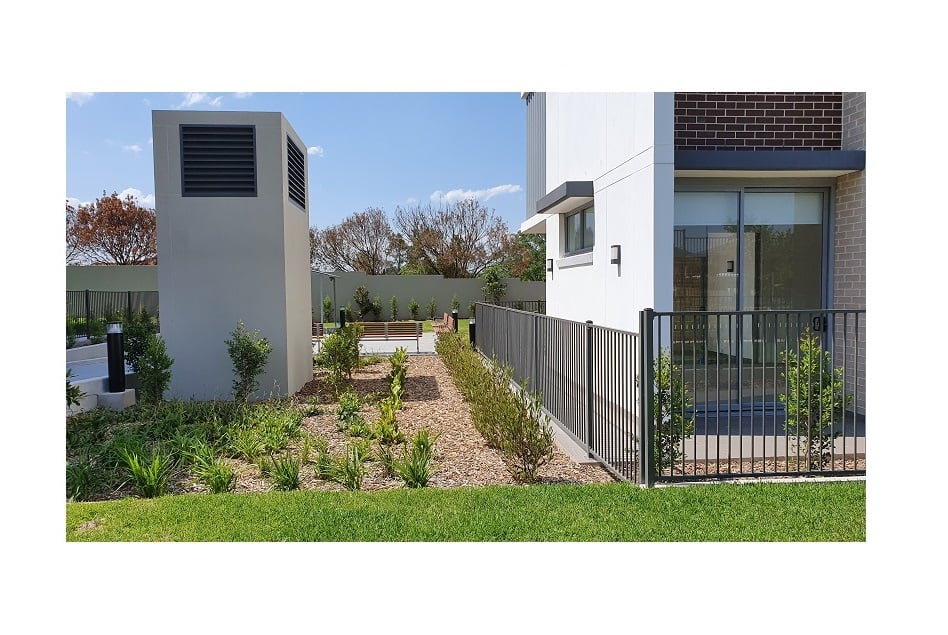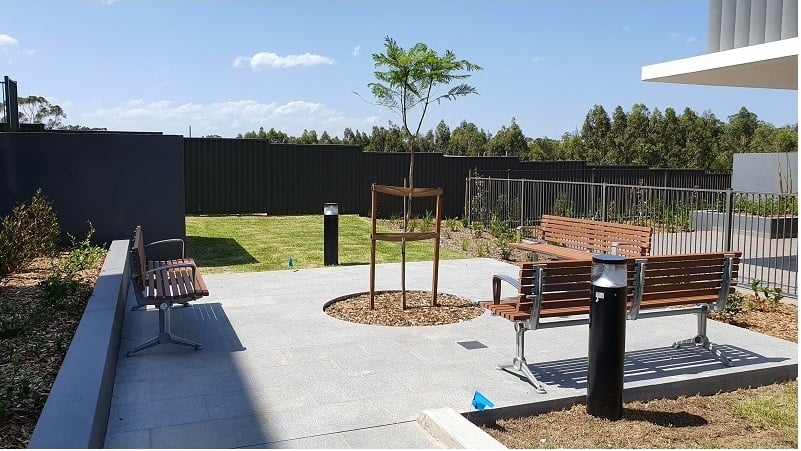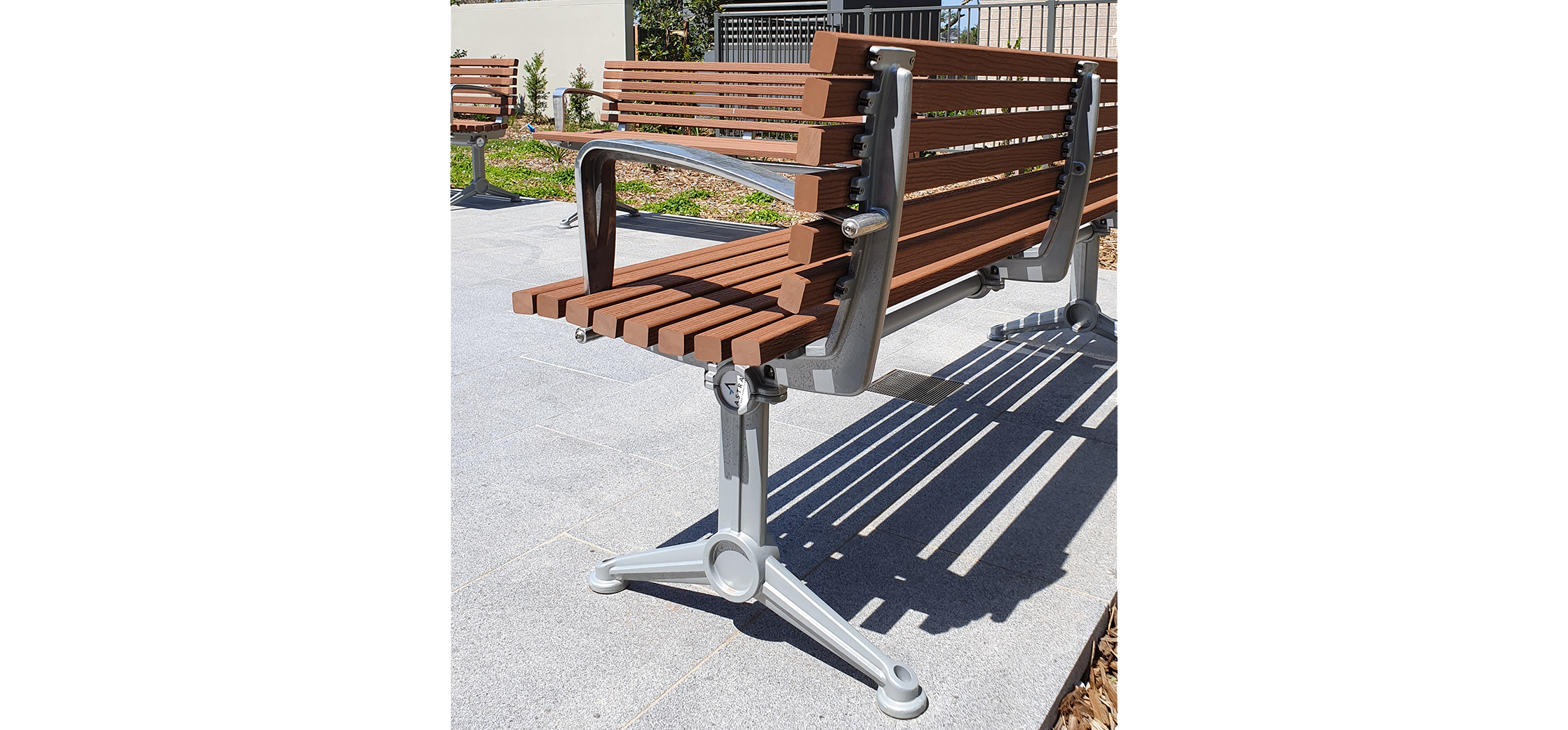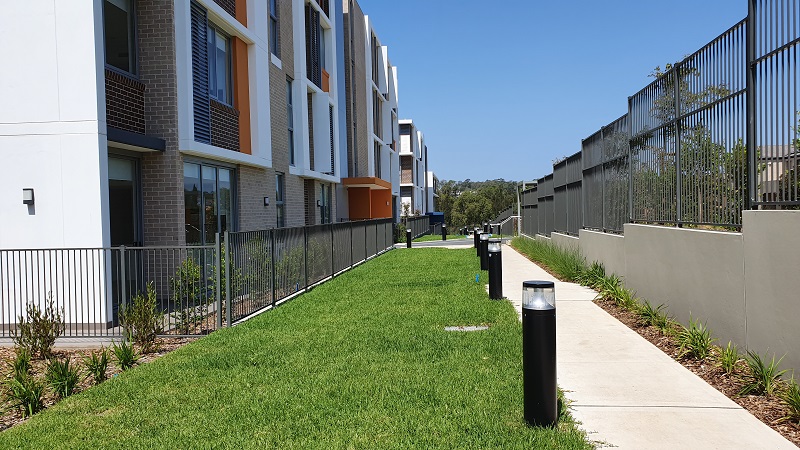 Client The Grand, Kellyville Apartments
Location Affleck Circuit, Kellyville
Supplier Area Safe Products Pty Ltd
Installer Toplace Pty Ltd
Date November 2019
Products
London DDA Seats– Splay Leg, Enviroslat Walnut
London Benches – Splay Leg, Enviroslat Walnut
London Tables – Splay Leg, Enviroslat Walnut
About Toplace
Toplace pride themselves as 'building quality developments that fulfil the needs and aspirations of local communities.' With their history originating back to 1992, the Toplace Group are one of Australia's biggest privately owned building, construction and property development companies.
It is important to Toplace that they engage in the appropriate research to determine the most desired locations that will provide value for owners, investors and the community. In line with this, it is important that they align their projects and design with leading architects in Sydney to allow for convenience in associated communities, the evolving design and continuing lifestyle trends.
About The Grand
The Grand, located in Kellyville, in a low-rise residential apartment block in a prime position both nestled away in a quiet location while still offering a great level of convenience. The design allows for the rare opportunity to purchase elegant and generous sized apartments in the greater western Sydney.
It is a simple ten-minute walk to the new town centre, shops, schools and local eateries. The Grand is also a convenient short drive to the Bella Vista train station and under 6km from the Norwest Business Park. The apartments offer generous sized 1, 2 and 3 bedroom apartments with an aesthetic design to magnify open plan living and entertainment.
From the stakeholders
The Grand needed ample communal furniture pieces to cater towards the high pedestrian traffic the apartment would encounter due to its prime location to public transport and the local town centre. With the apartment building design to have an elegant colour palette and feeling of tranquillity and luxury, the London furniture series was able to undeniably fit the criteria.
What the client said
Area Safe worked closely with Toplace to achieve an aesthetically pleasing and high-quality furniture package that worked within the budget. Ensuring time frames were met, Area Safe was able to deliver within the given schedule. This allowed the furniture to be assembled in place quick and efficiently to minimise potential risks.