PARIS SUITE – NOW AVAILABLE IN WOODGRAIN ALUMINIUM!
---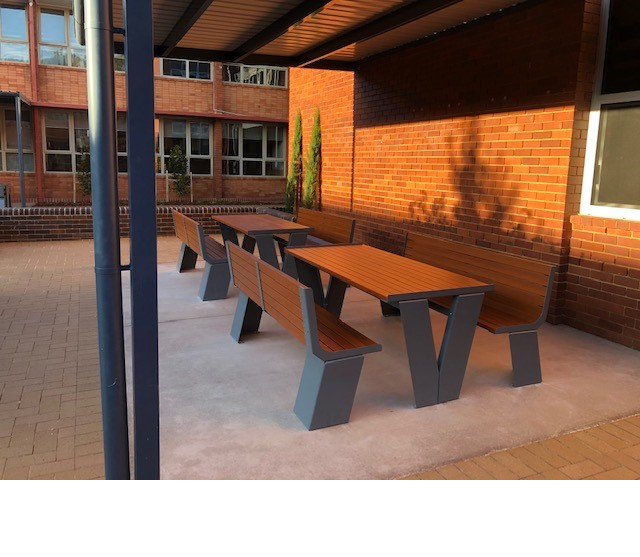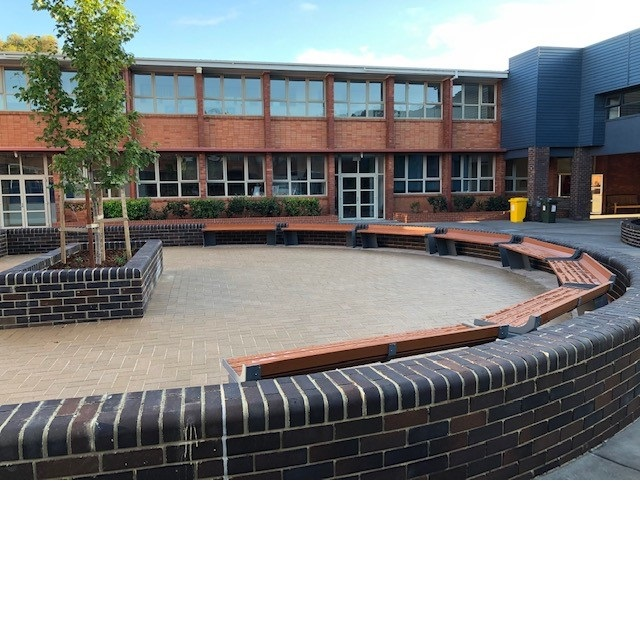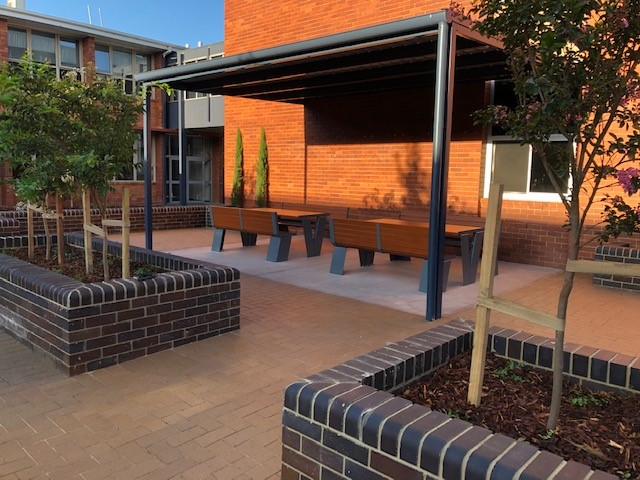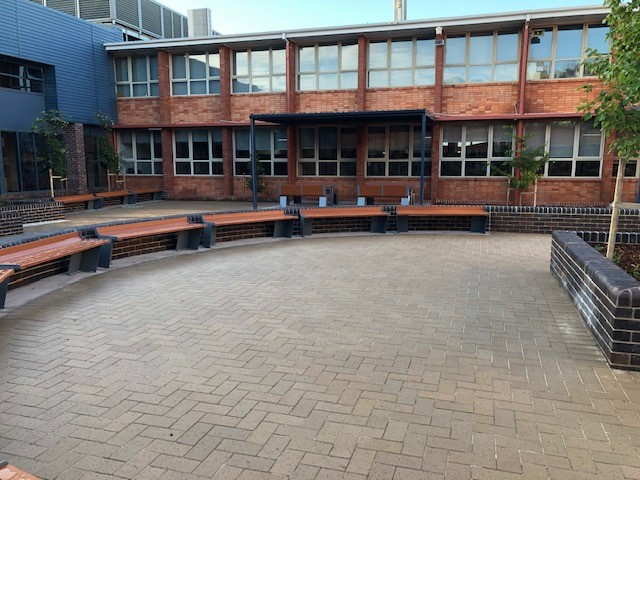 The pieces in the Paris Suite are made up of smart, versatile and exclusive seats, benches, tables and table settings alike that are sure to simply inspire within space. This Australian Made suite fully complies with DDA and Australian Standards allowing each piece an added aspect of versatility in regards to their placement in easy-access disability areas.
The full range is available in Merbau Hardwood, Anodised Aluminium and the newly added Woodgrain Aluminium to suit varying conditions and styles. The addition of the new slat material Woodgrain Aluminium offers the natural allure and timeless appeal of wood with the extra benefits that aluminium is able to provide. This Woodgrain finish is applied to the aluminium slats in a unique 3-step powder coating transfer process creating a tough, UV-stable and scratch resistant surface. Maintenance that comes along with the Hardwood slat is significantly reduced on the Woodgrain Alumiunium option without taking away from the look of the natural texture and feel of real wood.
Appropriate design consideration of the Paris table, seats and benches was taken into thorough account for the different types of placement and alignments in differing areas and environments to achieve a functional layout and aesthetically pleasing addition to any area. The inclusion of Woodgrain Aluminium to the range offers projects with a whole new design leverage through the pieces achieving a wood finish look.
The competitive advantage that places the Astra Paris Suite above the rest is the process of design, manufacturing and assembly being entirely in Australia allowing for the product to maintain premium quality across all pieces along with the added flexibility to customise the frame colour and slat types. The Paris range is soon to grow with the introduction of sleek new matching bin and planter options which will be sure to compliment the existing suite to further dimensions!