PROJECT– Brisbane Grammar School
---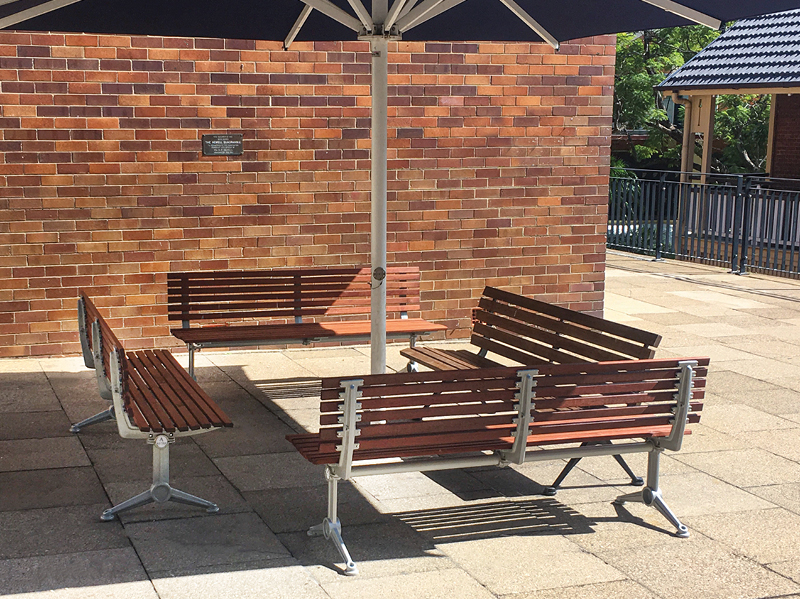 Project: Brisbane Grammar School, QLD
Products Supplied: 2019
Products Showcased: London DDA Seat – Splay Leg
From the stakeholders: The school was looking for a cost-effective and premium, high strength seat in a similar style to the original seats they already had. When Astra Street Furniture was born, Brisbane Grammar School immediately embraced the timeless design of the London Seat as fitting in with their budget and the look they needed.
What the client said: When they unwrapped the aluminium seats, they were surprised at the quality and strength of the product – said the frame had a good heavy duty casting with a strong horizontal support rail and were much stronger than the other similar brand of seats they had.
Location: 24 Gregory Terrace, Spring Hill QLD 4000
About BGS: Established in 1868, Brisbane Grammar School is an independent, non-denominational, day and boarding school for boys, located in Spring Hill, an inner suburb ofBrisbane, Queensland, Australia. Having celebrated their 150 th anniversary, it is the oldest secondary boys school in Brisbane. Some of the Brisbane Grammar School Buildings are listed on the Queensland Heritage Register.
Quality outdoor seating provides a good inclusive environment as an integral part of student wellbeing as it says on their website – Student wellbeing at Brisbane Grammar School includes the promotion and maintenance of effective learning, positive mental health, good physical health, as well as the social wellbeing of students within our care.
Astra Street Furniture is a member of the Area Safe Group and is the new flagship brand of premium outdoor furniture including DDA seats, benches, tables, picnic settings, bins, wheelie bin enclosures, bike racks, bollards.
Astra Street Furniture is Australian designed and made with aluminium, sustainably sourced PEFC or FSC certified timber and stainless steel fasteners, the sophisticated and timeless aesthetics are engineered with rugged durability for the harshest environments including parks, schools, shopping centres, train stations, ferry terminals, airports, commercial office campuses and any public space that needs bench seats. Easy customised, Astra Street Furniture can be quickly supplied from stock components in custom lengths and special colours.